Quiz Night "Southern Hemisphere challenge"
7.30pm Saturday 7th March 2020

This years Quiz Night is being held Saturday 7th March 2020 - 7.15pm for a 7.30pm start at Hanham Community Centre - Wessex Suite.

This is always a fantastic evening with quiz master "Giles" providing the tricky questions and (hopefully) some answers !
There will be a raffle with lots of great prizes, light refreshments and fully licenced bar.
Entry is £3 per person - with maximum of 6 people in a team - bring along your own team or just turn up and join another team on the night.

We would appreciate any donations for prizes for the raffle - bring along on the night or contact Tob on 07972 079 414
Christmas Meal at The Elm Tree Hanham - Friday 29th November 2019 8pm - drinks from 7:30

Join in with our Christmas Meal - open to members and their partners - contact Andre Gilardoni 0785 446 0614 to book (deposit is £5pp at time of booking - and the balance meal cost is dependant on your choice.)
BBQ and Tennis evening - Saturday 17th August 2019 - from 4pm

We are having a fun BBQ, tennis and games evening at the club Saturday 17th August from 4pm onwards. This is open to all members and their friends and families - just wear suitable sports clothing, trainers and bring a racket ... and also please bring food to be cooked plus any side dishes and also drinks for yourselves.
If you have a BBQ which you can bring along then please contact Rob James 07972 079 414
American Tournament - Sunday 28th July 2019 - from 2pm
We are having an American Tournament afternoon at the club Sunday 28th July from 2pm onwards. Pay on the day its £2 per person playing. This is open to all members and their friends and families - just wear suitable sports clothing, trainers and bring a racket if they have one ... and also please bring a plate of food to share and drinks for yourselves.
Kingswood Park Fun day 10 June 2018

We had a great day providing Free Tennis Tasters to local youngsters. With over 100 trying out tennis - many for the first time - and then some feeding into our Junior squad program. A fantastic effort all round.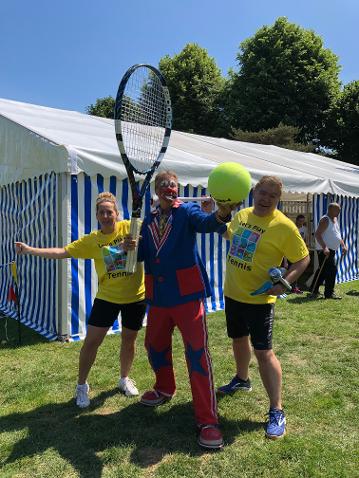 Christmas Meal - with "WhoDunnit" Murder Mystery December 2017

A great evening was had by all at our annual Christmas meal this year flavoured by a fancy dress WhoDunnit Murder Mystery. Many clues later (and a few of us were clueless) and we discovered that the man who did the dirty deed was none other than ... Lord Gardiner himself !
Many thanks to Lisa for her hard work in organising the Mystery and to the staff at The Elm Tree for a wonderful meal ... and for putting up with us !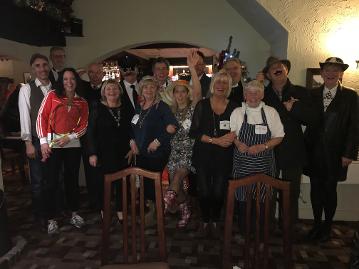 GREAT NEWS ! ... Funding boost for Hanham Community Centre Tennis Club - completed in May 2016

Hanham Community Centre is celebrating the news that it has received a £9,906.00 funding boost from SITA Trust for improvements to the tennis club.

The majority of the funding has been put towards replacing the fencing.
Ray Millard, (former) Chairman of the Community Centre's Tennis Club said "It is important to maintain the tennis facility to ensure the club can continue to provide enjoyable sport for its members and the local community. We are grateful that SITA Trust has made this possible"

Marianne Ivin of SITA Trust added "Hanham Tennis Club is a small friendly club which is keen to encourage new members. The club received £10,000 from SITA Trust in June 2010 for the resurfacing of the two courts and installing a footpath from the courts to the car park."
SITA Trust provides grants through the Landfill Communities Fund. This important source of funding has been available since 1997 and has provided such worthy projects with more than £1.4 billion.
Latest news ... this project is now completed May 2016 ... here are some photos
Staying fit for Tennis
Here are few handy tips for keeping us supple and fit to play the game well into our later years. Click on the links below.
Information provided by Suzanne Clark (Chartered Physiotherapist) at www.PlayTennisForever.co.uk
COACHING
** NEW ** Junior Squad Coaching
with our LTA Qualified & Enhanced DBS checked coach Neil Britton
Tuesdays and Wednesdays
Mini Red (years 1-3) 4-5pm
Mini Orange (years 4-5) 5-6pm
Mini Green/Yellow (years 6+) 6-7pm
It's £5/session when booking a full term - which is for 1 hourly session per week see below for sign up form

For more information about our Junior Squad session, our Pay and Play coaching and excellent 1:1 coaching lessons please contact Neil Britton

0788 282 1018
Coach LTA Accreditation: details here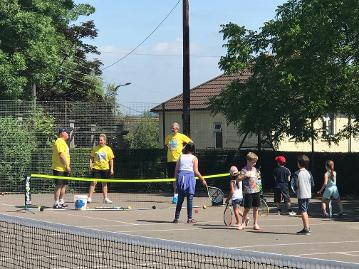 Evening Adult Coaching Wednesday's
Group Coaching is available with our LTA Qualified coach Neil Britton

7.00pm – 8.00pm Wednesdays

(for Beginners / Improvers)
WHY not dust off those old Trainers and get back to Tennis or give it a try for the first time - even if you don't have a Racket we can lend you one.
Its a Pay and Play session - costing just £5.00 for the hour
For more information about Adult coaching and 1:1 coaching please contact Neil Britton
0788 282 1018
SafeGuarding in Tennis
The enjoyment and protection of all the children and vulnerable adults playing at our club is our uppermost concern and we have a dedicated Welfare Officer (Giles Kirkham) who is readily contactable should any concerns arise - see "here for details"
Further information from the LTA "here"
SPORTS THERAPY
Bryony Lynes specialises in Sports Therapy and Rehabilitation
Her contact details;
T: 07810830297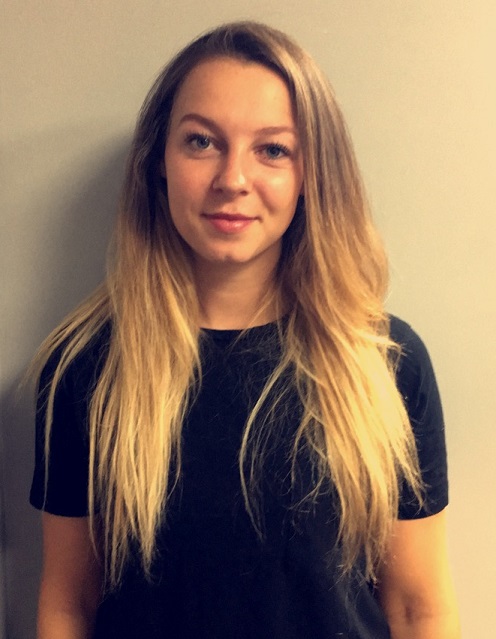 Ladies' 2019 league promotion ! Well done to our Ladies team securing the top spot for the second consecutive year ...brilliant !

Mens' 2019 league Promotion !
Well done to our Men for securing a top 2 spot and getting back up the league ... great effort all round !