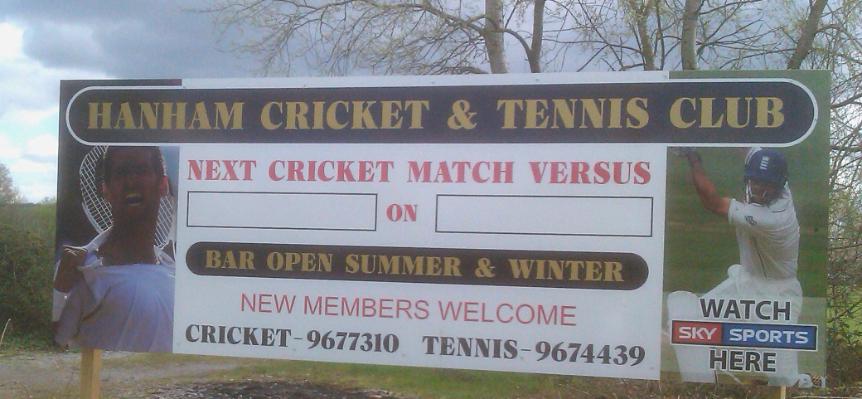 Click or Tap here for Directions

Coming from Bristol on the A431 turn right at the small roundabout just before Hanham into Memorial Road. Continue the full length of Memorial Road and continue on in to Abbots Road, which is just past the Whittucks Road junction we are then 200 metres on the left hand side of the road.

Coming from Bath or Kingwood on the A431 you need to turn left at the lights down Whittucks Road (the road by the side of the Blue Bowl pub). Continue until the end of the road, turn left into Abbots Road. We are then just 200 metres down on the left hand side of the road.

The entry to the Cricket & Tennis Sports Club Ground is on your left in Abbot's Road.
Hanham Tennis Club is the far side of the cricket pitch, just park in the car park and walk across to the courts.